LAND & WATER SURVEYS (NORTHUMBRIA)
LAND • HYDROGRAPHIC • CIVIL ENGINEERING • QUANTITIES

Home
|
Company Profile
|
Services
|
Equipment
|
Software
|
Insurance Details
|
Contact Us

Our Services
Our aim is to provide a reliable service and to meet the clients requirements exactly, we will provide what the client wants, not what we think the client should have.
We undertake the following: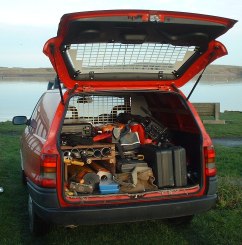 LAND SURVEYS
By utilizing the latest equipment we can achieve accurate and detailed surveys in the minimum time. The finished survey can be produced in a large variety of file formats and by taking full advantage of the 'autodraft' facility within our Terramodel software, we can easily tailor the drawing output to exactly meet each individual clients requirements with respect to appearance, layering and style.
CONSTRUCTION SURVEYS
Our civil engineering background means that we are well placed to meet our client's requirements on a variety of contract type.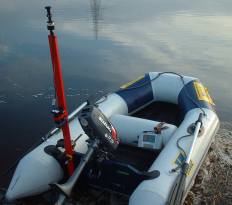 HYDROGRAPHIC SURVEYS
Our hydrographic system is both economical and versatile and is ideally suited to river, lake and inshore surveys. The complete system including the dinghy can be transported to site in a light van, if necessary it can be easily mounted on the client's craft if required.
BUILDING SURVEYS
Internal & facia surveys.
SETTING OUT
Our experience and equipment is ideally suited to this type of work. Anything from a single house to a large project can be undertaken.
MEASUREMENT & QUANTITIES
The ground modelling capabilities of Terramodel enable us to prepare quantities both for bills of quantity preparation and for interim and final accounts. The data could be collected by ourselves or taken from third party surveys.
SURVEY DATA PROCESSING
We can import and process third party data in most formats.
We are happy to visit any prospective clients in order to discuss any requirements so that we can tailor our services appropriately.

Home
|
Company Profile
|
Equipment
|
Software
|
Insurance Details
|
Contact Us
| Designed and hosted by
Hiltonian Media
Land & Water Surveys (Northumbria) is a trading name of Soleash Ltd. © Copyright Soleash Ltd., MMIII. All rights reserved.